On your side
The security of Australia's banking system + a thriving new Australian enterprise that supports you
We're here to help. Seriously.
Banks serve a valuable function in society, from helping create stability and trust, to providing credit that helps the economy grow and can allow people to prosper.
But let's be honest… the balance of power hasn't exactly been in your favour lately. Like all for-profit businesses, commercial banks exist to make money for shareholders – and that's generally achieved by profiting from debt. And that's fine for you, so long as it's good debt… you know, the sort you use for investing in starting a business, or buying big-ticket items you need, like a house. We should be grateful for strong, local banks that provide this service. But too often, easy credit cards and personal loans get you trapped in a cycle of debt that's unhealthy. Constant spending is a temptation, racking up debt becomes a habit, and this habit becomes a lifestyle that costs you progress towards your long-term goals.
We're here to help level the score, by helping you take back control of your finances in a way that makes sense to you. At the same time, we use the best bits offered by banks – such as account security and deposit safety that you already trust– to deliver a safe, reliable way of saving more money, more often.
To empower people to reach their financial goals faster, by reducing their reliance on debt and encouraging them to save more money, more often.
We're a Sydney-based team of technology and marketing experts that are passionate about changing the financial status quo. Our team have previously worked on projects for banks and other financial services companies, built various online platforms, and managed e-commerce stores for major Australian brands. We're now turning our attention to Nudge as a way to provide Australians with a genuine solution to helping them save towards their financial goals.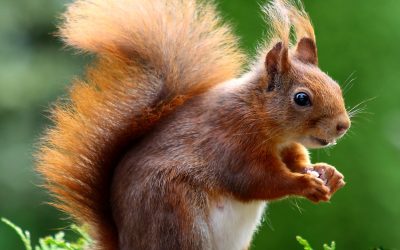 What these cute critters can teach us, and why we're nuts about 'nudging'
Squirrels (and the acorns they collect) have long been used as a metaphor for savings. These industrious little critters store up the nuts when there's plenty, ensuring they have an ample supply when winter comes. Of course, this behaviour isn't about discipline and forward planning – if you're a squirrel, it's just pure instinct.
read more