How it works
The nuts and bolts of the Nudge app
The future of smart buying
Discipline is a wonderful thing, but it's tough work.
Even if you're a great saver, there are still things calling for you to spend your money everywhere you look. Set up Nudge in a few easy steps and empower yourself to take back control.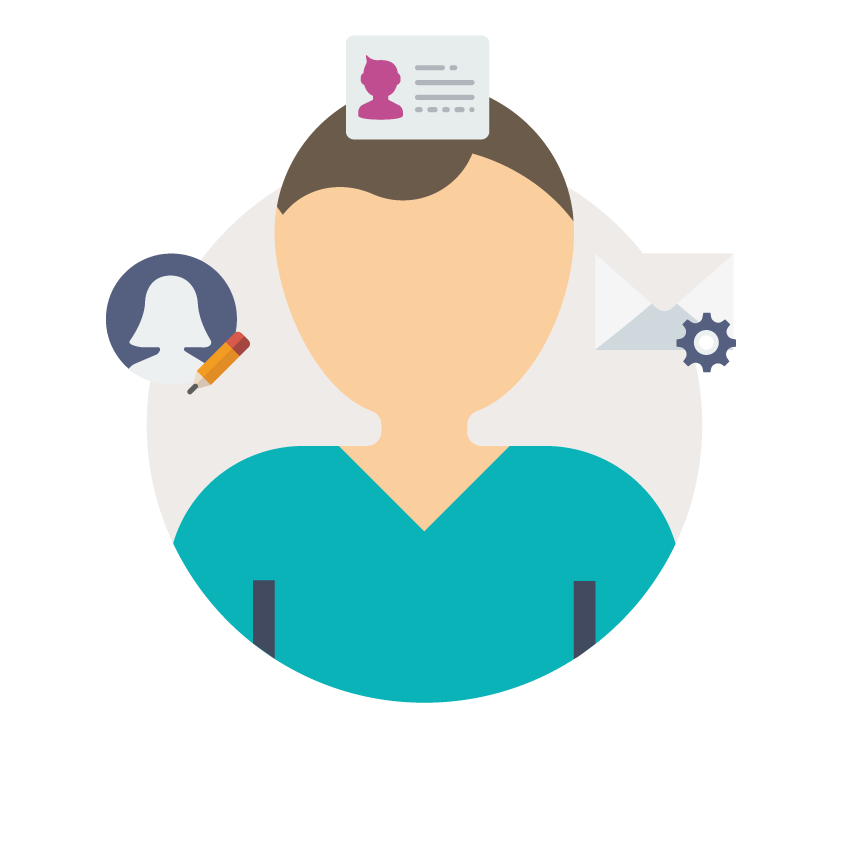 Create your
profile
Tell us a little about yourself – just the basics will do for now.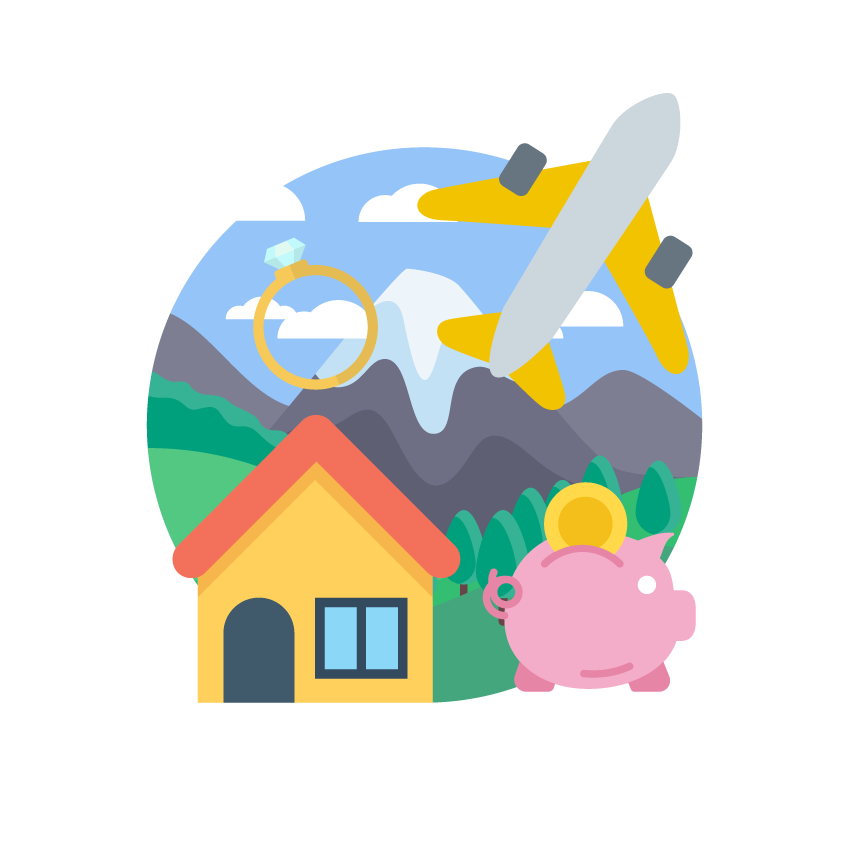 Add your
goal
Tell us what you're saving for – is it a holiday, a new home, a wedding, or…?
Upload an image of your goal, and we'll use it to coach you (more on that in a moment!)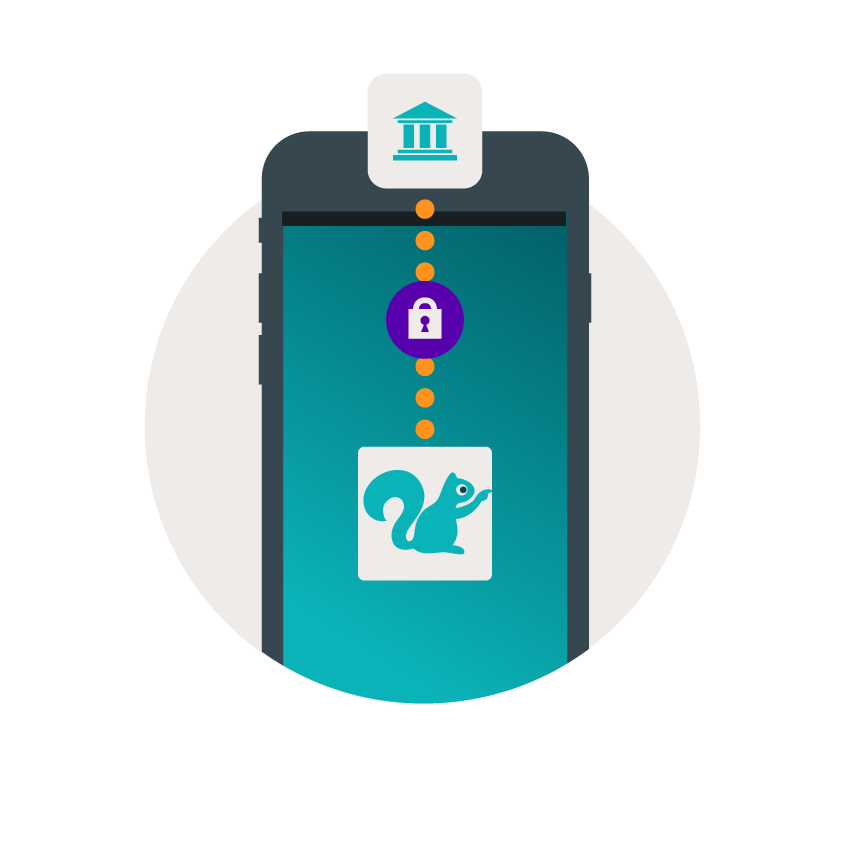 Connect

your account?
Allow Nudge to make direct debits from your existing bank account, so we can withdraw the savings amounts you choose. They'll be parked safely in your Nudge account*.
*These funds are held with a major Australian bank, ready for you to draw back to your transaction account at any time – ideally when you've reached your savings goal.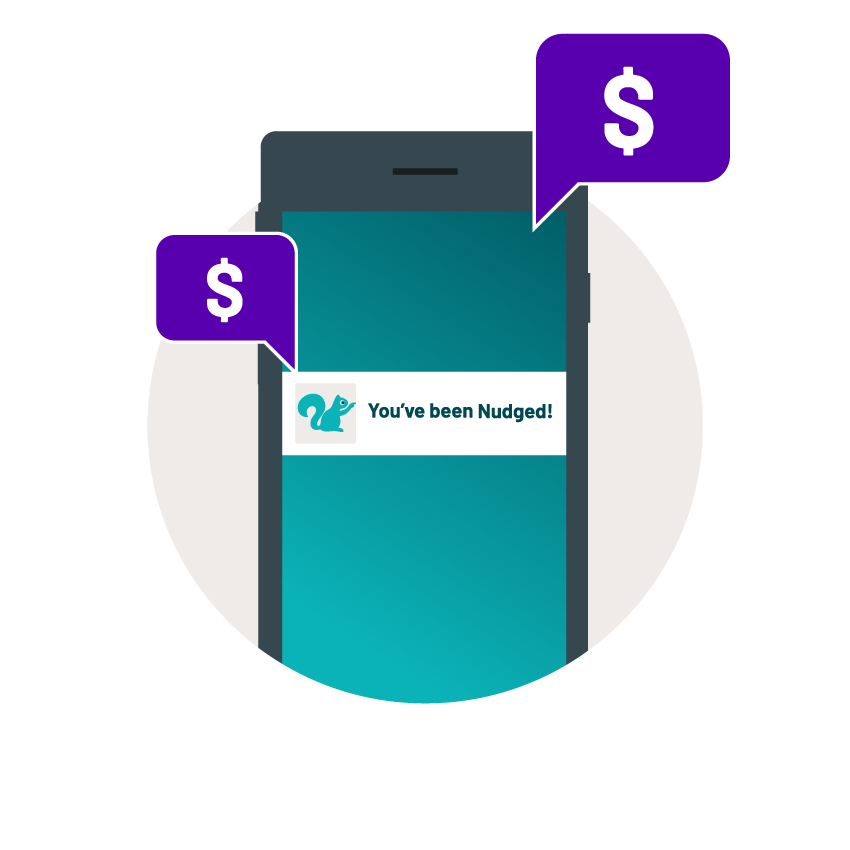 Get
nudged
We'll send you prompts to save small amounts regularly. When you accept a prompt, we'll move the money to your Nudge goal account.
The more nudges you accept, the faster you'll reach your goal!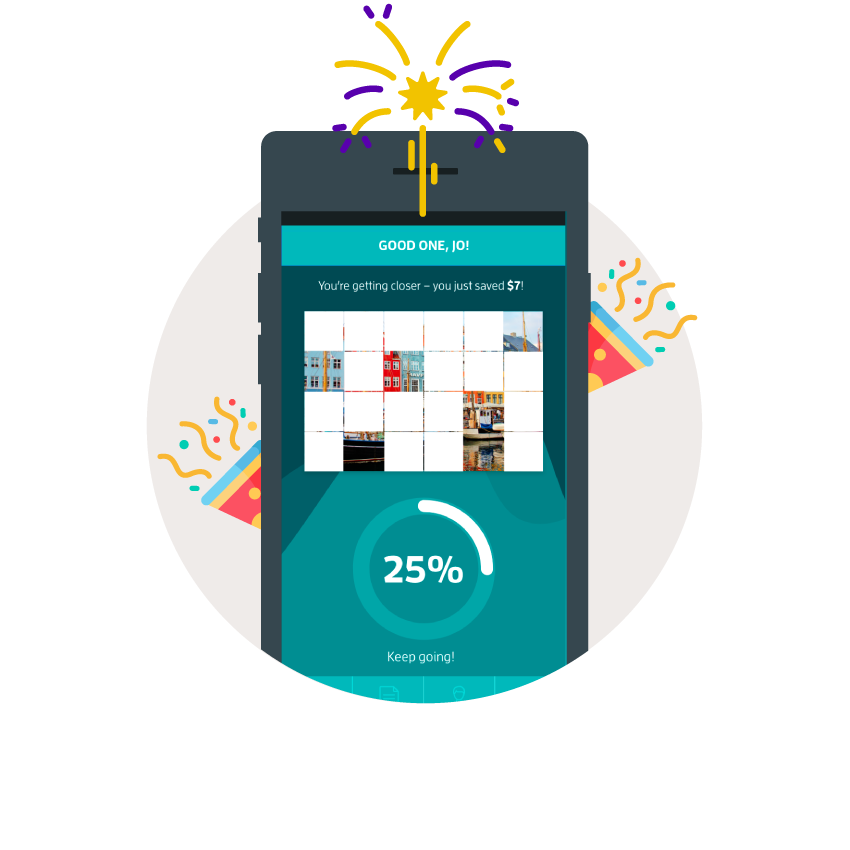 Track
your progress
We'll help you celebrate as you move closer to your goal.
Every little bit counts…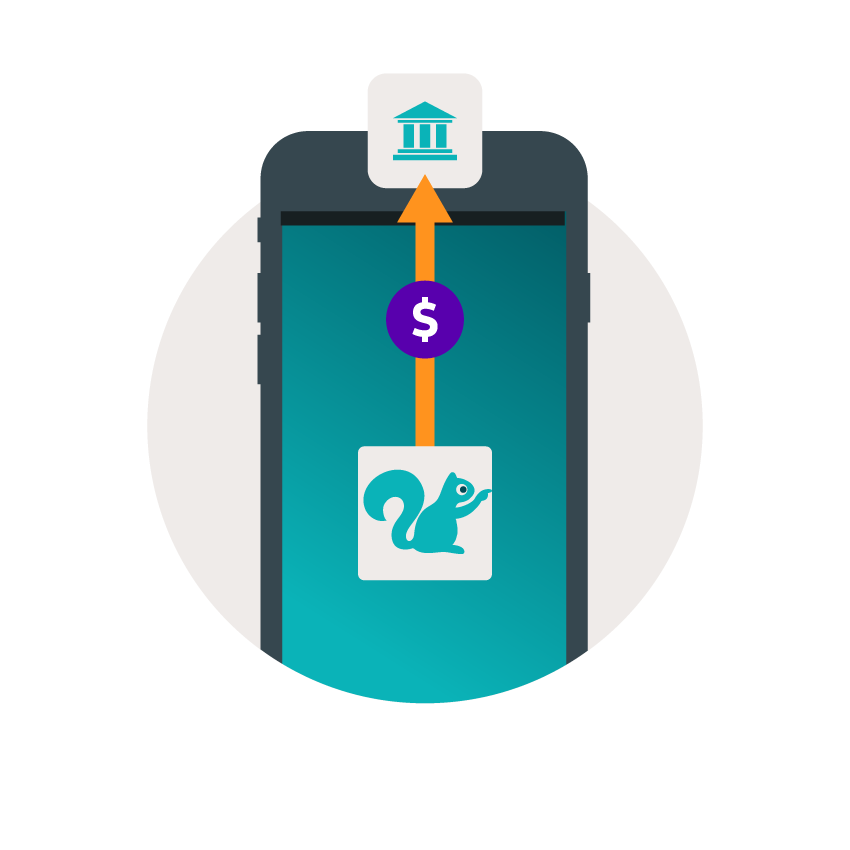 Collect

 your funds!
When you reach your goal amount – or sooner if you absolutely must – simply withdraw your savings. They'll be sent back to the account from which they were withdrawn with a couple of quick taps.
Winning!
Ooh, now that's nice…
You'll find the Nudge app full of features that make it easier and more rewarding to save – below is a sneak preview of a couple of favourites.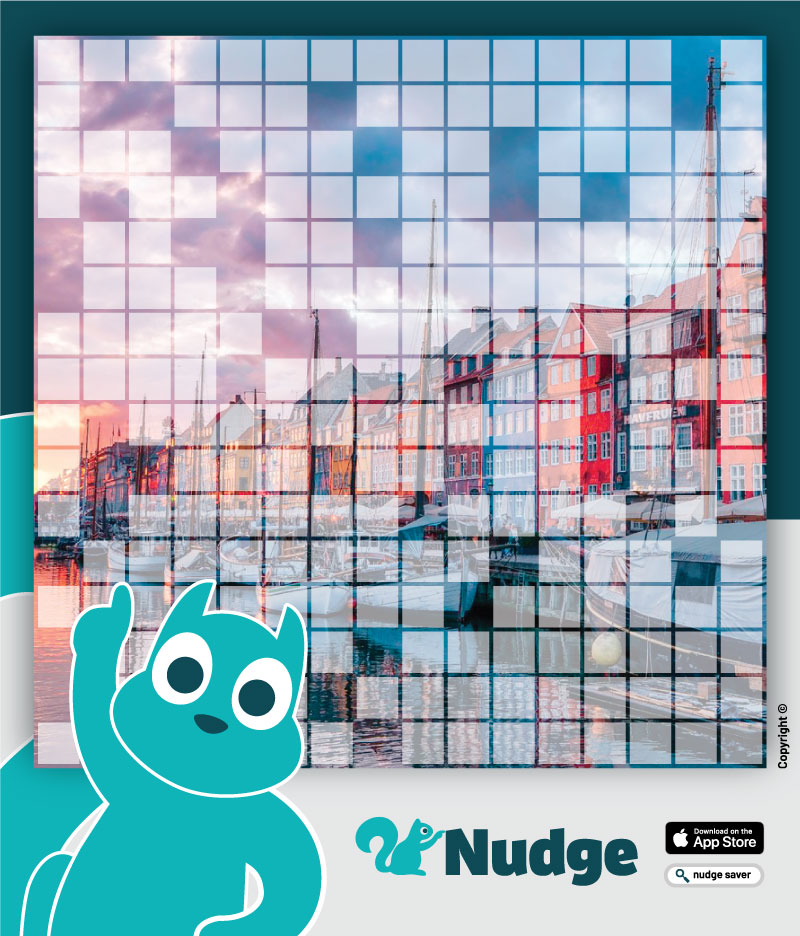 Instant
gratification
Every time you save, another tile disappears from your goal image – so it literally stars appearing before your eyes. The bigger the savings amount, the more tiles are removed.
Of course, you can see your balance in dollars too… but where's the fun in that?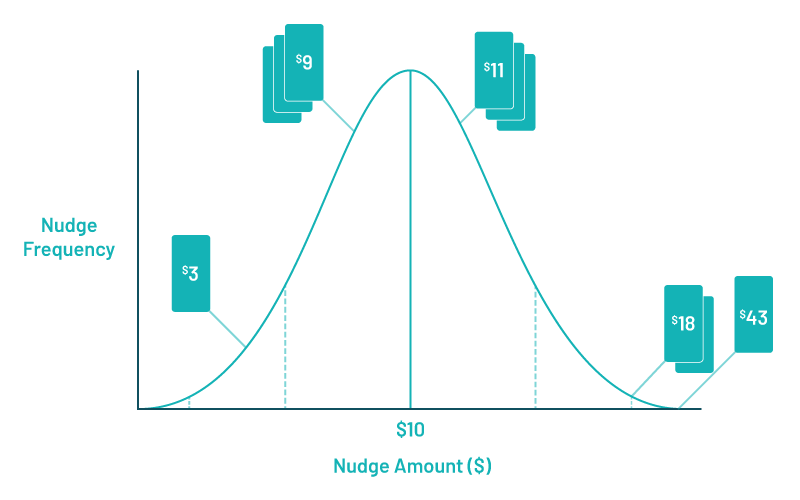 Clever

calculations
N

udge prompts you to save different amounts each time, based on an average that you choose.
Select a $10 average, and you'll be asked to save $3… and $23… and everywhere in between.
Accept the ones you can, and simply decline the rest. Easy!
The result
Nudge is all about getting you to save more money, more often, so you reach your savings goals sooner. There are a range of additional features coming soon, but they're all geared towards that same thing…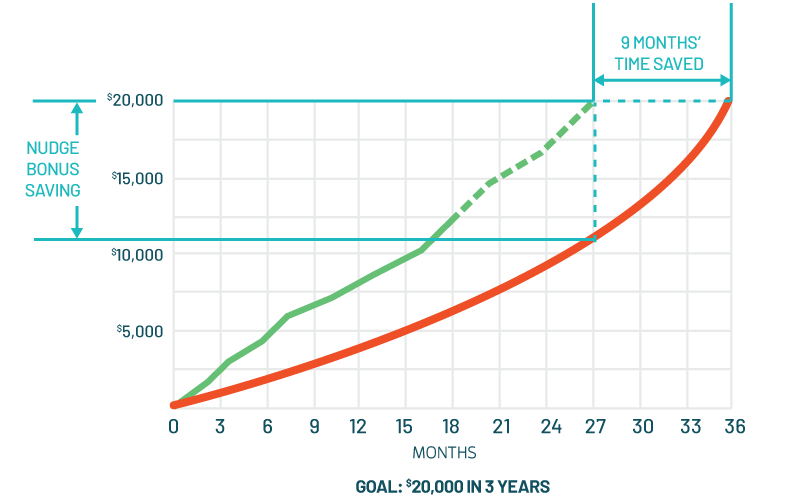 More savings,
sooner
With the power of the Nudge savings app, you could save more money in a given timeframe – or take less time to reach the same goal amount.
Go you!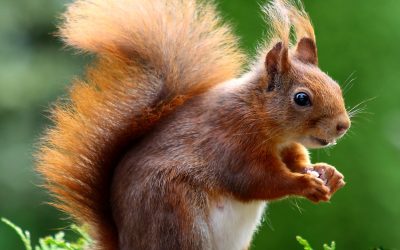 What these cute critters can teach us, and why we're nuts about 'nudging'
Squirrels (and the acorns they collect) have long been used as a metaphor for savings. These industrious little critters store up the nuts when there's plenty, ensuring they have an ample supply when winter comes. Of course, this behaviour isn't about discipline and forward planning – if you're a squirrel, it's just pure instinct.
read more