Let's talk
Join the movement so we can do amazing things together
The future is smarter (and more genuine)
"I believe the first companies that make an effort to develop an authentic, transparent, and meaningful social contract with their fans and customers will turn out to be the ones that are the most successful in the future. While brands that refuse to make the effort will lose stature and customer loyalty." Simon Mainwaring
Differentiated Customer Acquisition

Goals, not gimmicks, are the way to new customers' hearts.
For Greater Customer Retention

When you treat them so well, why on earth would they leave?
Increased Customer Advocacy

Move from NPS numbers to streams of unabashed social media love.
and a Lowered Overall Cost of Funding

What if we could change the conversation away from interest rates?
The business case for Nudge partnership is highly compelling. We'd love the opportunity to talk to you about the finer details, and to present the additional, confidential layer of Nudge that is sure to be a game-changer.
However, there's one thing we'll be totally clear about upfront: our users will always come first. The good news for you is that we don't think that's mutually exclusive with commercial viability – in fact, we think it's the fundamental reason Nudge will drive increased commercial success for your organisation.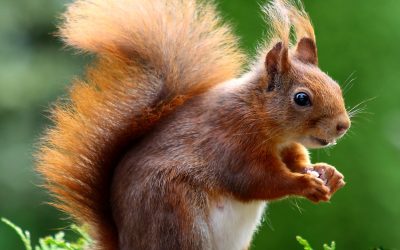 What these cute critters can teach us, and why we're nuts about 'nudging'
Squirrels (and the acorns they collect) have long been used as a metaphor for savings. These industrious little critters store up the nuts when there's plenty, ensuring they have an ample supply when winter comes. Of course, this behaviour isn't about discipline and forward planning – if you're a squirrel, it's just pure instinct.
read more