You know what
you want.

YOU KNOW WHAT TO DO.
You just need a little nudge…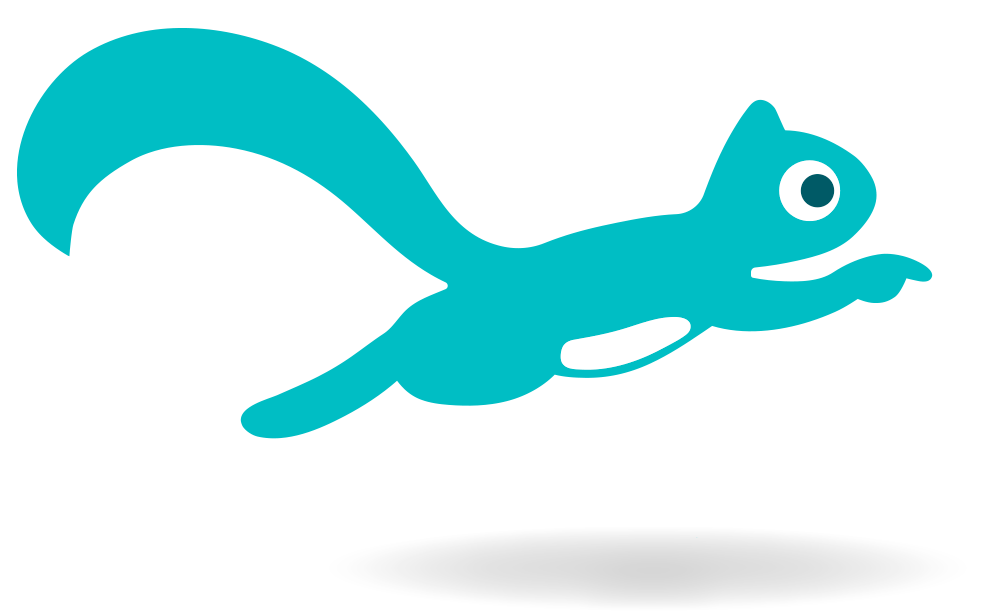 App of the Month – April 2021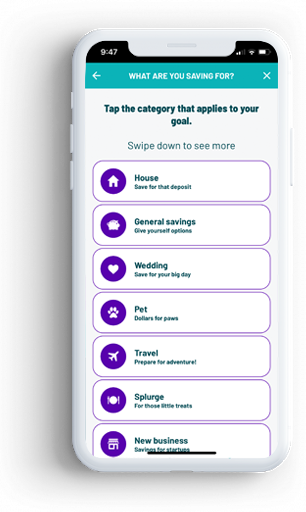 You've got this.

WE'RE JUST HERE TO HELP.
Name it, upload a goal pic, and set a target date.
Save yourself.

EVERY BIT COUNTS.
We'll send you little savings nudges – $3 here, $12 there.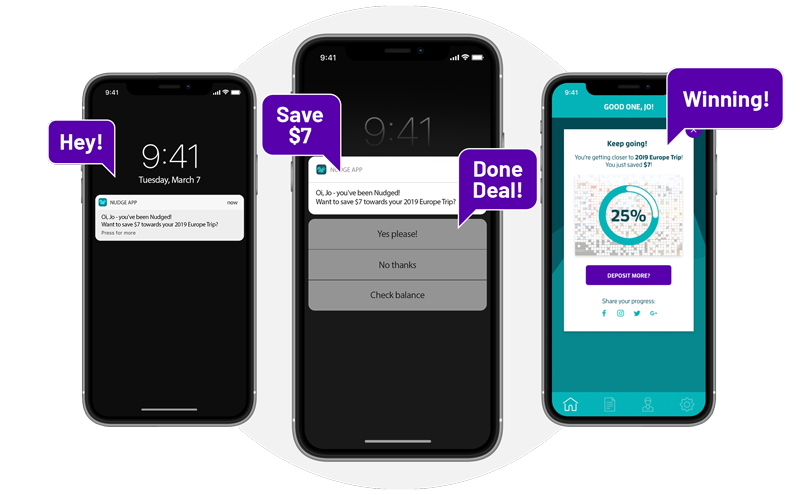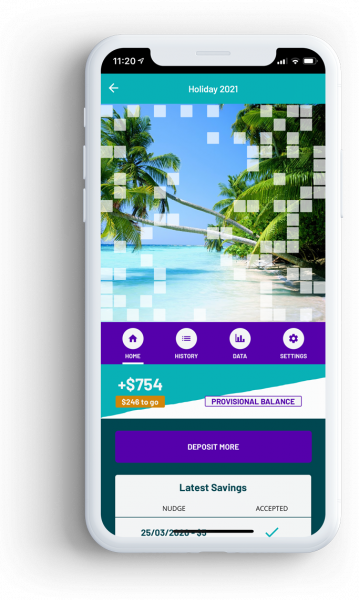 Track your progress.

LIVE, IN PICTURES.
Whenever you accept a nudge, we'll remove a tile from your goal image.
Cash in!

ENJOY THAT SWEET GOAL PURCHASE.
You've nudged your way to success, now it's time to enjoy the rewards.
Woohoo!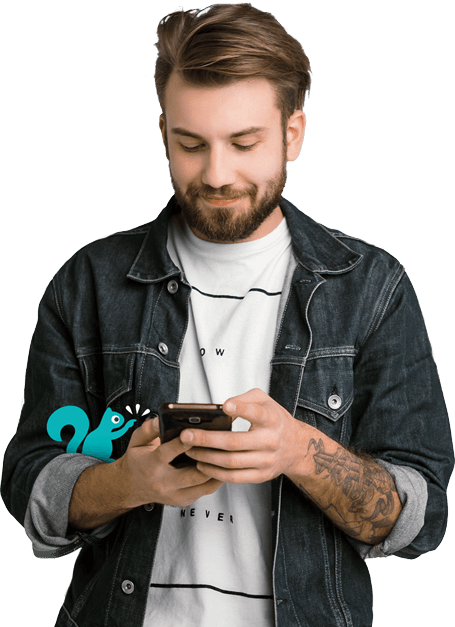 Simple. Seamless. Free.
(NO BANK LOGINS REQUIRED)
Nudge moves your money securely via direct debit – just like paying for your phone bill or gym – and the funds land in your Nudge goal account. When you're ready to spend, hit 'Withdraw' and the funds are sent back to your bank at the touch of a button. Easy!
Here's how it works…
We're powered by Monoova
Nudge is 100% Australian owned, and we use leading Australian payments company Monoova to process your direct debits whenever you accept a nudge. Monoova is fast, secure, and currently processes over $1 billion in transactions per month for Australian businesses and their customers.
Security you can bank on.
When you save with Nudge, your funds are held with one of Australia's largest banks and covered by the Australian Government's deposit guarantee (up to $250,000). You can transfer funds into or out of your goals at any time – the power of Nudge is in your hands!